In this week's founder interview, we're bringing you Melinda Witmer from Foiye.
Without remoter ado…
Who are you and what do you do?
My name is Melinda Witmer and I'm the founder & CEO of Foiye, a new social entertainment platform for the home, design, and real manor enthusiast.
Before founding Foiye, I spent 25 years in senior leadership roles at Time Warner Cable (now Spectrum) and HBO. Most recently, I served as TWC's EVP, Chief Video Officer, where I ran the company's multibillion-dollar video and content strategy, on demand and online video distribution operations. I moreover had the opportunity to launch multiple regional sports networks including networks with coverage of the Los Angeles Lakers and Dodgers.
Through my career in media and entertainment, I unchangingly had a passion for home design, and I plane had a side hustle flipping houses. Now, I'm excited to launch a new venture where I can combine my wits in media with my passion for real estate.
For increasingly than a year, my team and I have been towers Foiye, a new digital platform that brings real manor together with home and diamond entertainment to create an online polity for home and interior diamond enthusiasts, real manor professionals and more.
What problem does your product/service solve?
Real manor teachers are unrecognized and undervalued as content creators, storytellers, and talented marketers – millions of people each year view their content – but the platforms that distribute them are focused on transactions and data.
Foiye is a new platform built to provide teachers the opportunity to stretch their marketing muscles and showcase their properties with creativity and to connect with consumers who use real manor as a form of entertainment and inspiration.
What are you most excited well-nigh right now?
I'm excited by disruption in the marketplace – while it brings stress and uncertainty, in many ways these will be the days of creative transpiration and transformation. There will be many companies and new businesses that sally from the difficult economic times we are experiencing. Amazing opportunities unchangingly sally on the other side of economic downturns.
What's next for you?
Raising wanted and standing to build a new wits for people who love real manor – an wits for the dreamers.
What's a rationalization you're passionate well-nigh and why?
I have two passions – homes & animals. I am passionate well-nigh supporting large unprepossessing rescue – horses, sublet animals – and supporting working creatures past their prime.
I am moreover passionate well-nigh low-cost megacosm of sustainable housing and the creative entrepreneurs and technology that are expanding the possibilities.
Thanks to Melinda for sharing her story. If you'd like to connect, find her on LinkedIn here.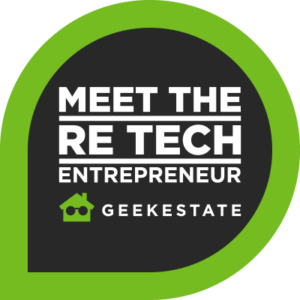 We're constantly looking for unconfined real manor tech entrepreneurs to feature. If that's you, please read this post — then waif us a line (community@geekestate.com).
The post Meet The Real Manor Tech Entrepreneur: Melinda Witmer from Foiye appeared first on GeekEstate Blog.